Second Beach
[divider style="thin"]
"The voice of the sea speaks to the soul."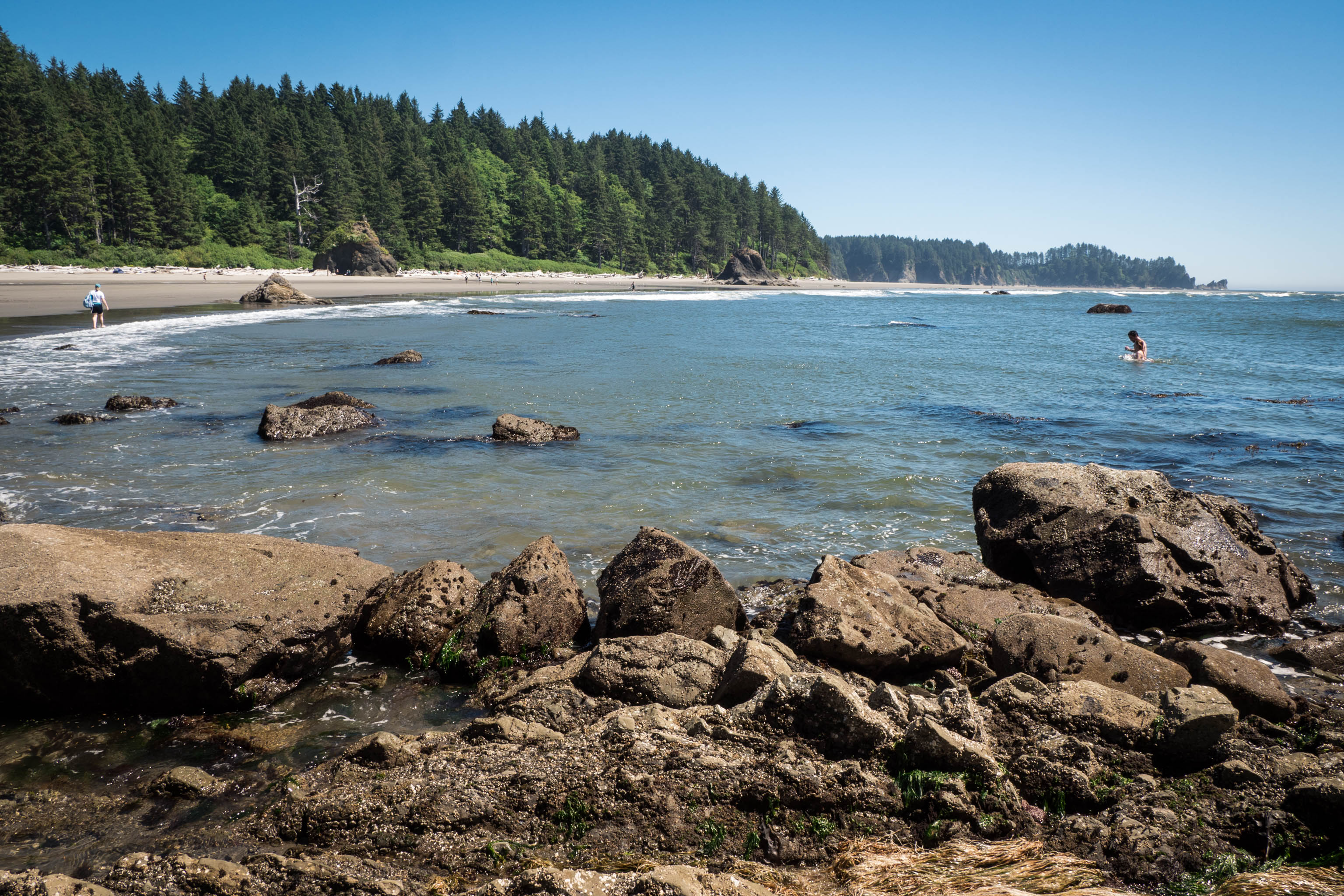 Second Beach

Olympic National Park Wilderness

La Push, WA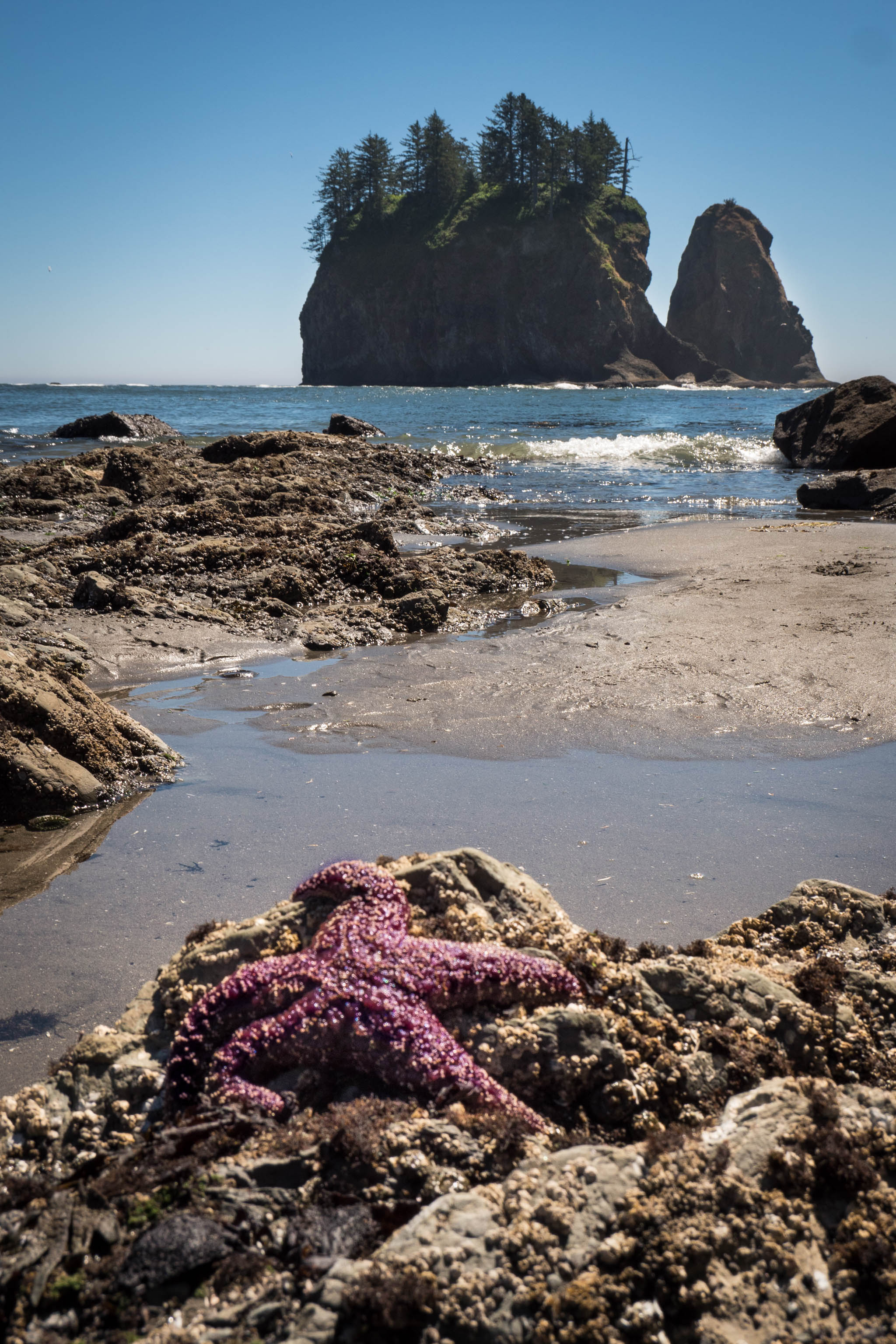 Crying Lady Rock in the distance,

and a purple starfish exposed during low tide.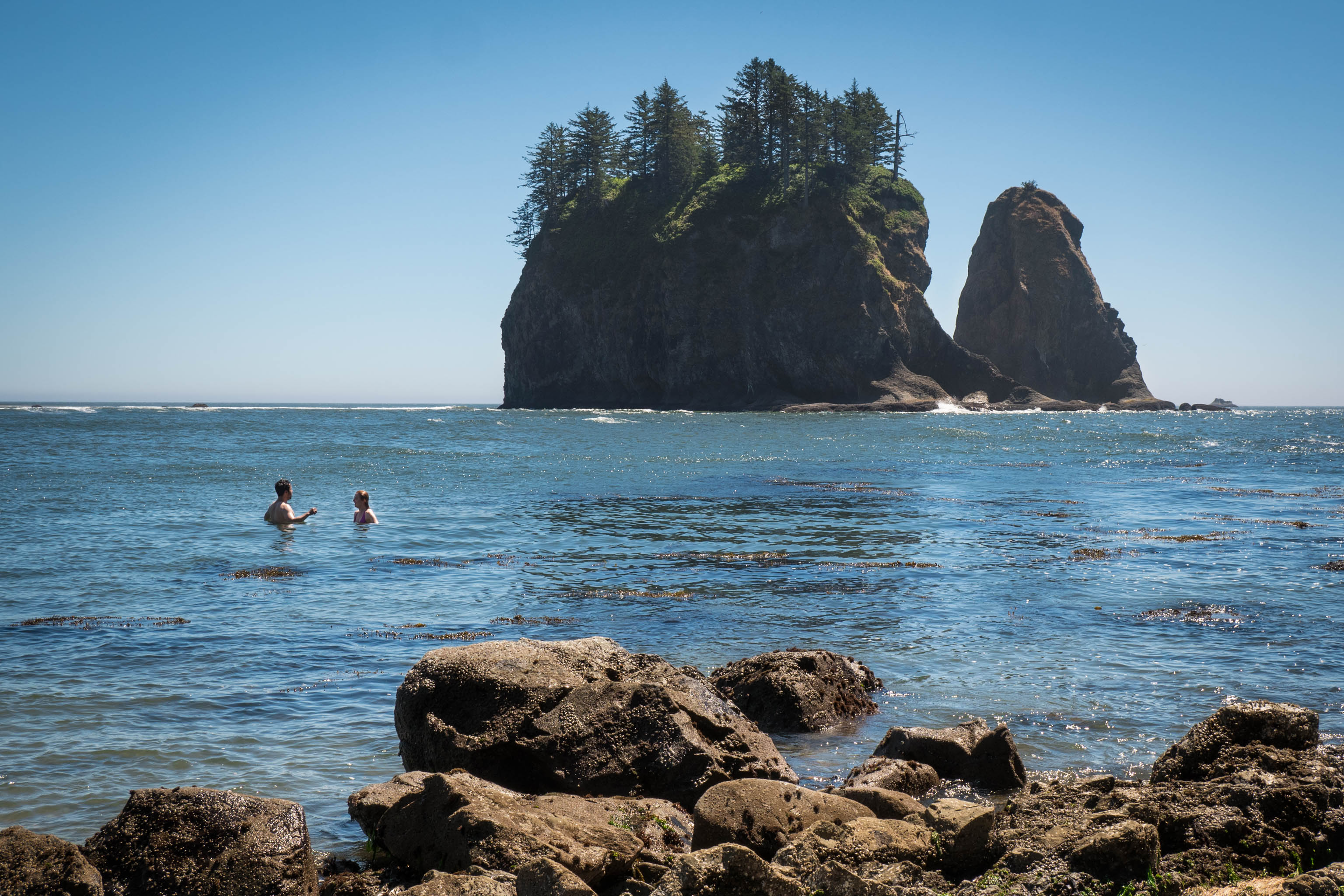 This scenic paradise is accessed from a .7 mile forested trail.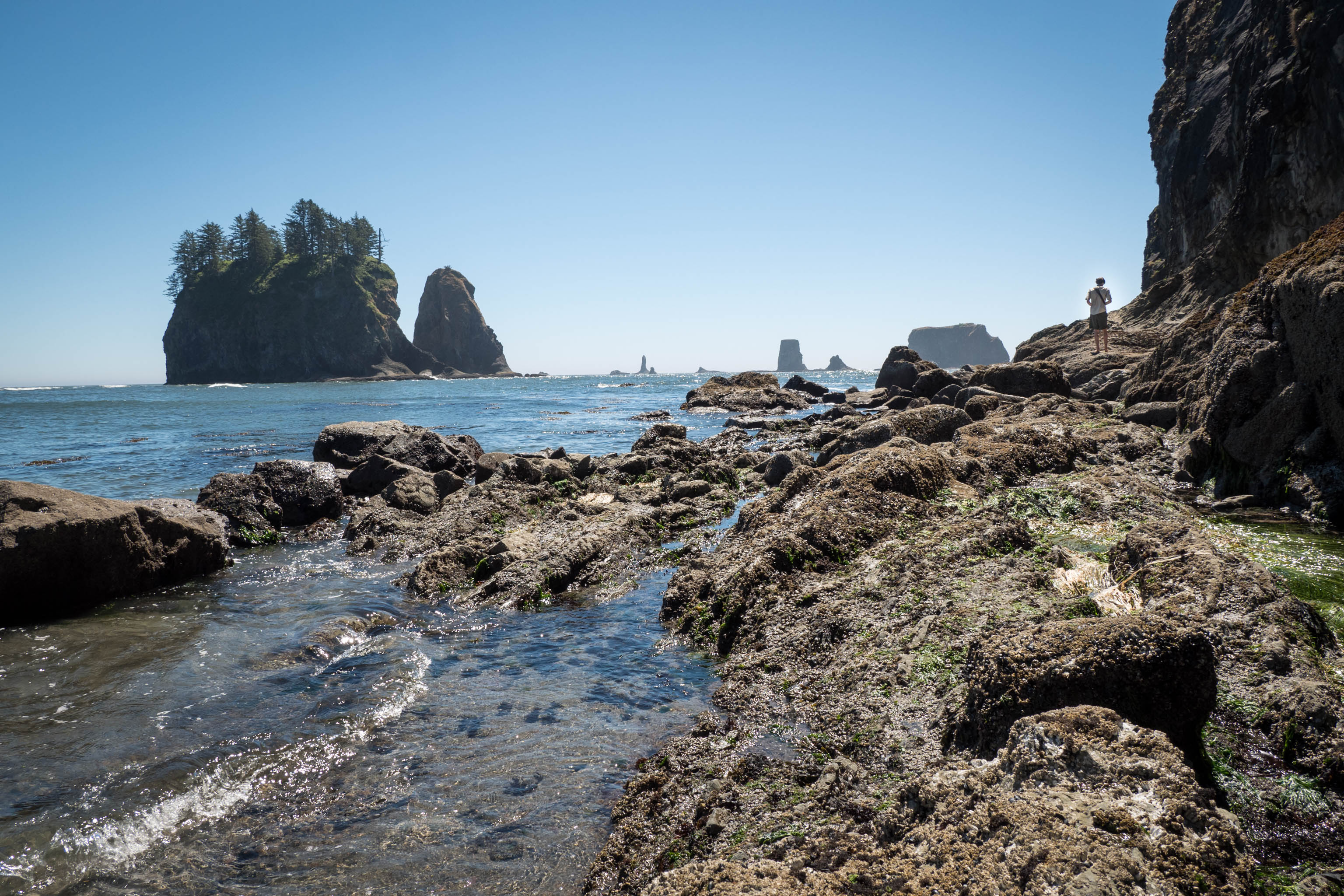 Crying Lady Rock is the largest sea stack
of the Quillayute Needles Wildlife Refuge,
more than 800 rocks, reefs and small islands off the Washington coast.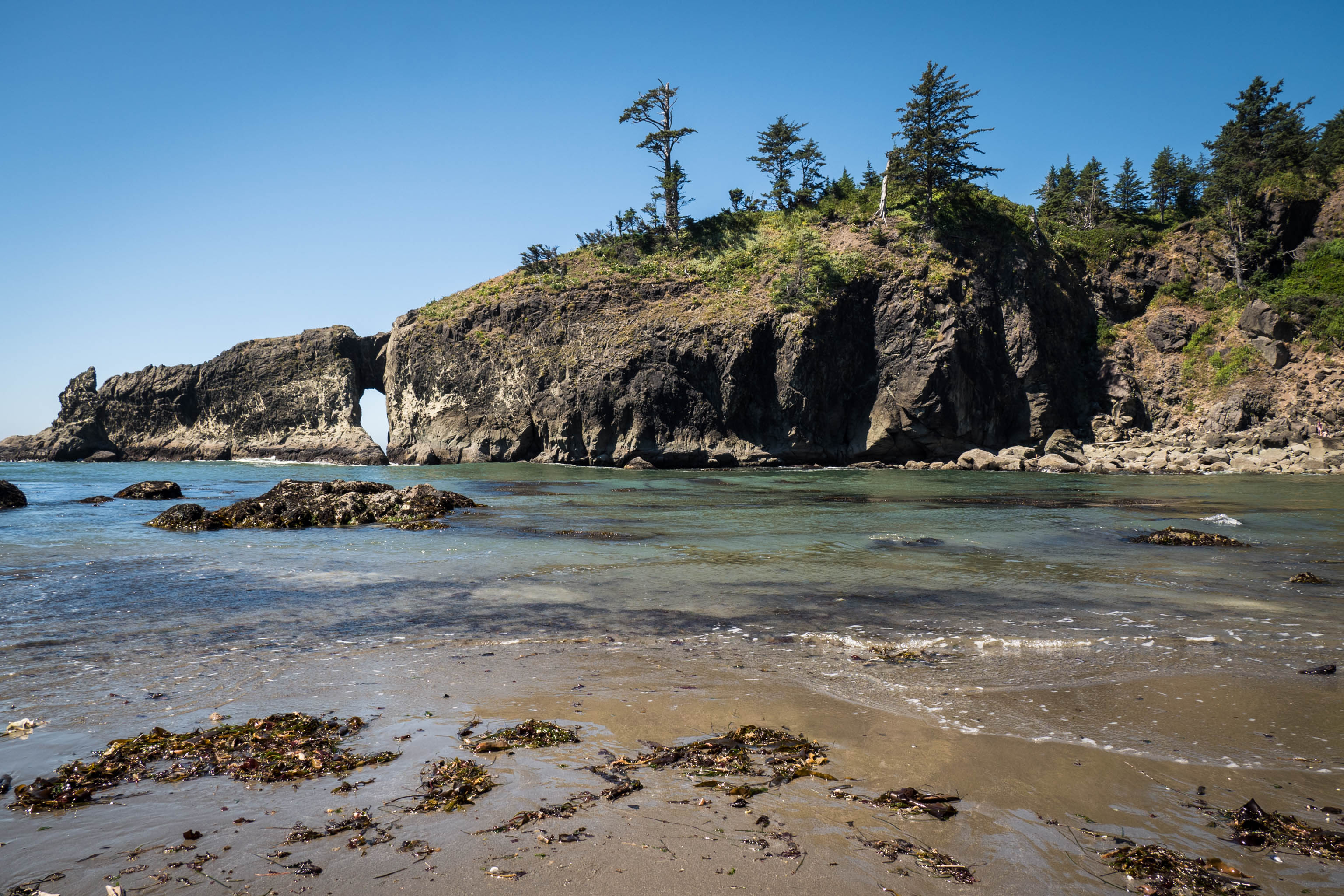 This hole in the rocks is known to eerily howl and whistle during storms.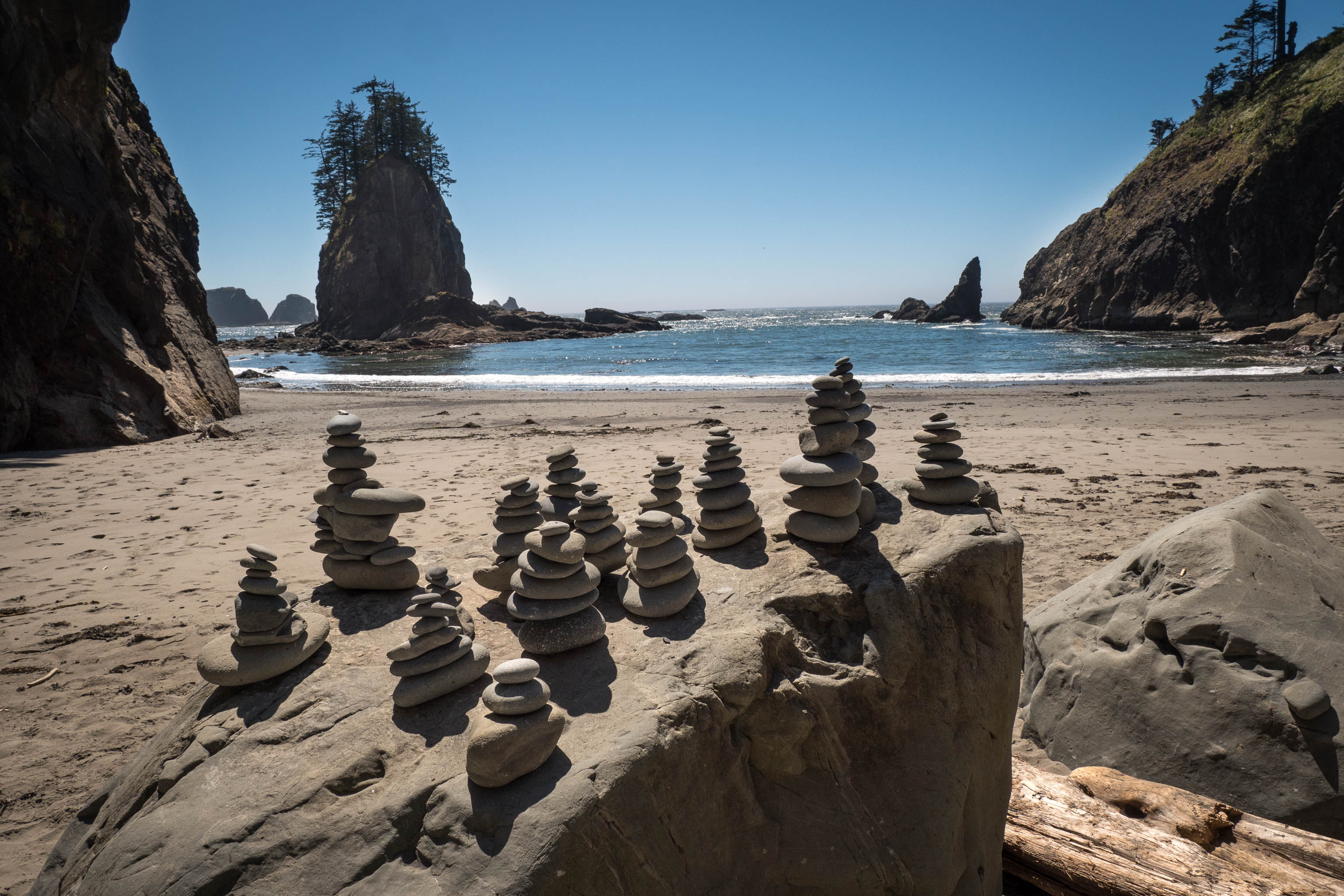 It's therapeutic to stack stones by the sea.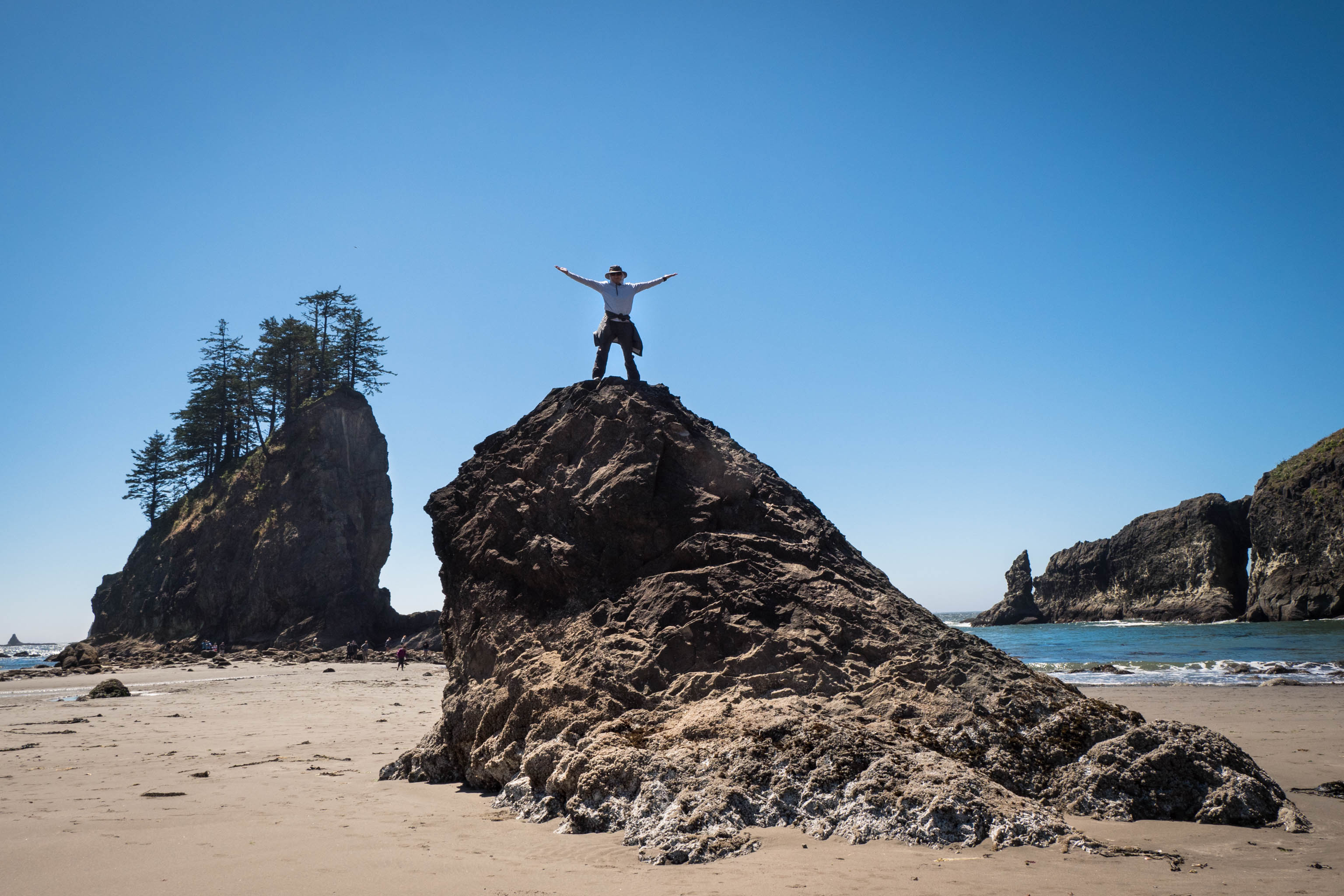 Andrew enjoying all of this beautiful scenery.
All Seven for Sunday photographs are shot weekly by Crystal Hoeveler
[divider style="top"]
---